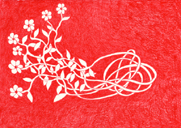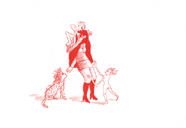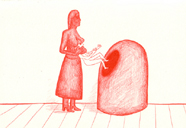 Rectilinear Personality Drawings for sale
All Rectilinear Personality drawings made between 2003 and 2007 are for sale.
Buy an original drawing for 300 Euro**

Each original signed drawing is approximately 18 x 24 cm (sizes may vary slightly) and will be send to you carefully wrapped by registered delivery.
How it works
1. Look through 'Life According to a Rectilinear Personality', choose your favourite(s) and make a note of the number(s) - the date on which the drawing was made.
2. Contact the artist to reserve the drawing(s) and agree on the method of payment: by cheque or money transfer.
3. You will receive an email confirming that you've reserved the drawing***
4. Once payment is received the drawing will be send to you immediately.
It is also possible to pay in installments - contact the artist to discuss this
** This price does not include 6% tax, frame or postage. Prices might have changed since the last site-update.
*** First order received secures purchase
______________________________________________________________________
Buy a digital print for 75 Euro**

A selection of drawings (as published in the Volkskrant in March 2007) are available as digital prints.
Each print is signed & numbered, the image is approx. 9 cm x 13,5 cm printed on A4 paper (edition: maximum of 10 prints per drawing***) and will be send to you carefully wrapped by registered delivery.
- The exact color red may vary slightly in different prints due to printing process.
Below are the drawings per week - as they were published in the Volkskrant. (drawings week 2 to follow after publication)
Special offer: buy 'a whole week' for 300 Euro
Contact the artist to reserve print(s)

Click on image to enlarge
Week 1
** This price does not include 6% tax, frame or postage. Prices might have changed since the last site-update.
*** First order received secures purchase